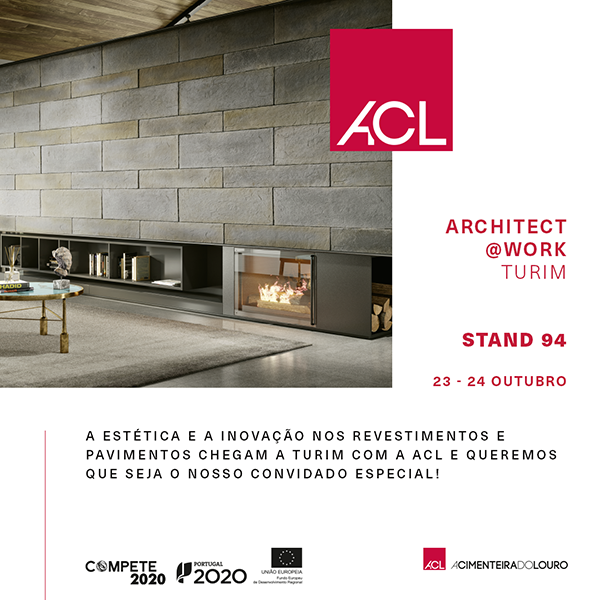 Architect@work Turim
03 Oct 2019
ACL FEELS AT HOME WITH ARCHITECT@WORK TURIN'S CIRCULAR ECONOMY THEME

Architect@Work Turin, 23rd and 24th October

Regeneration and reuse. This is how Nature works as Circular Economy, the theme that will inspire the next Italian editions - Turin and Milan - of the Architect@Work event, reflecting on the path to material economy in the Architecture, Design and Construction sectors.
A Cimenteira do Louro (ACL), concrete wall tile and flooring company, will be present in both editions and will be a solid example of sustainability with its innovative and high quality design products, aligned with the main trends in contemporary Architecture and developed from 100% reusable raw materials.

In the next edition of Architect@Work Turim ACL will prove the sophisticated sustainability of its products in four collections, inspired by Nature and Matter - Siena, Vértices, Hando Plus and Riscado Plus.Three-dimensionality, natural minimalism and contemporary design define each line of coverings, which will be exhibited in the materials showroom at stand 94, from October 23rd to 24th.