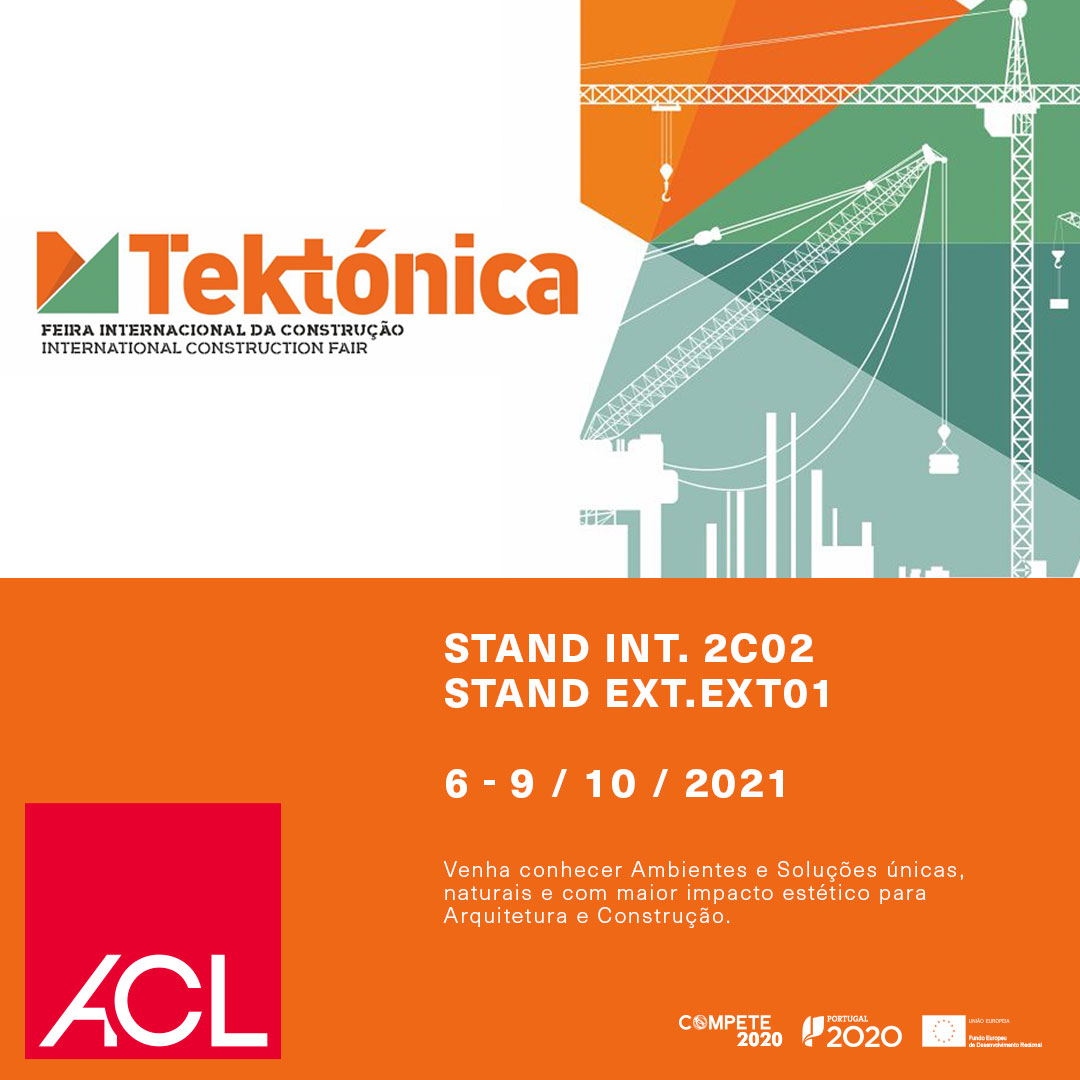 CREATIVITY, INNOVATION AND SUSTAINABILITY WITH ACL IN TEKTÓNICA 2021
Between the 6th and 9th of October, Lisbon will be the center for professionals in Architecture, Interior Design and Construction. From stands nº EXT01 (exterior) and nº 2C02 (interior), ACL will demonstrate that creativity combined with technology can result in sustainable products.
Reducing, reusing, recycling and recovering are the values that make our products, a sustainable response.
Premium concrete flooring and wall coverings, a 100% eco-friendly material that is transformed into sophisticated collections of products with excellent technical performance.
Visit us at Tektónica and discover our collections that promise to inspire professionals to choose the creative sustainable path of reusing materials.