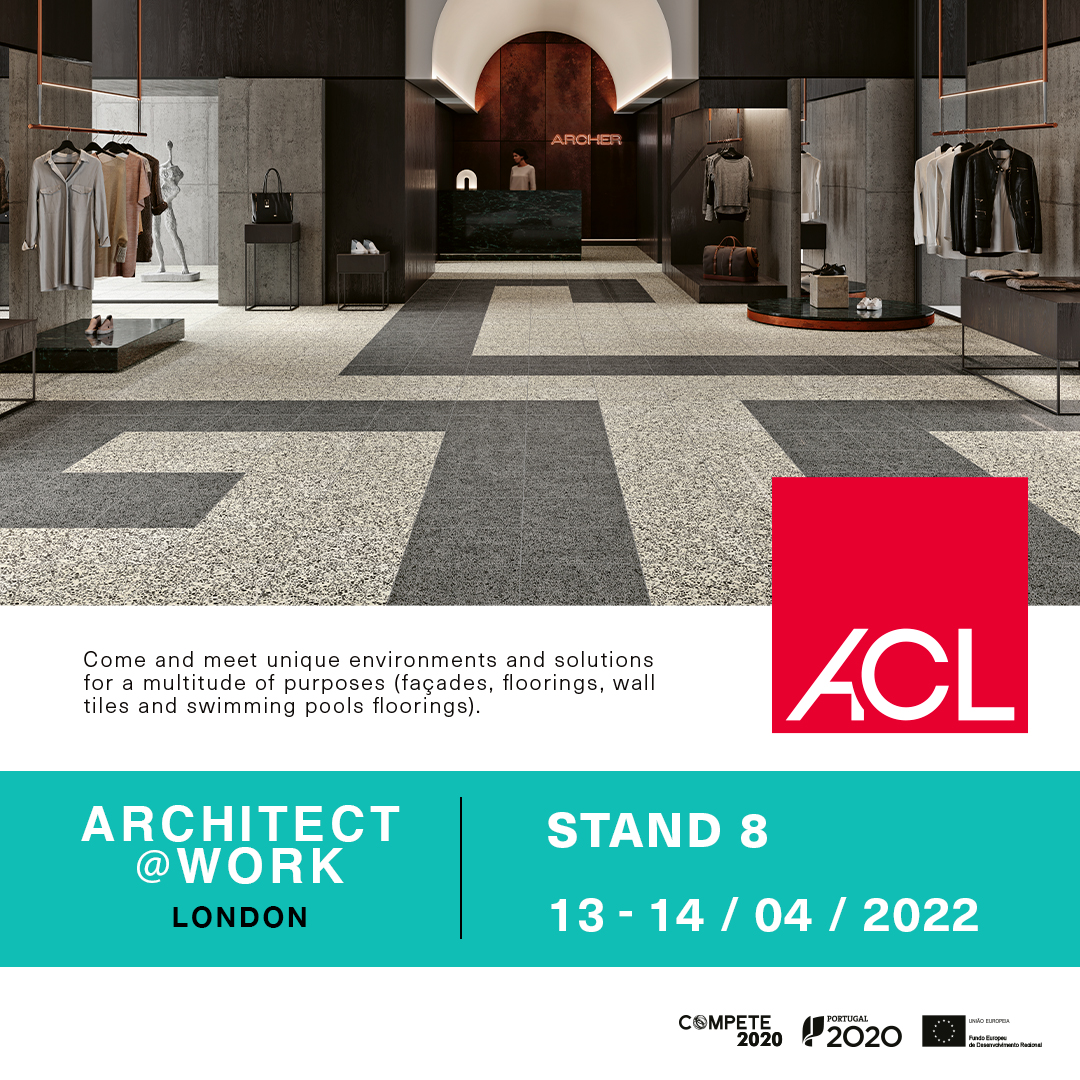 Architect@work London 2022
23 Mar 2022
NATURALNESS AND SOPHISTICATION OF ACL's WALLCOVERINGS WILL BE PRESENT AT A@W LONDON 2022
The three-dimensionality and perfect imitation of the colors and textures of natural elements, present in the Portuguese landscape, such as stone and cork, define the performative and aesthetic excellence of ACL products, which are fully developed based on concrete, a composite of organic products, that the Portuguese company reuses 100%.
The vital need for a return to authenticity through a pacification between technology and nature and the attention to multisensory stimuli, instead of only serving the dictatorship of vision, are the new challenges of architecture and design. In line with this trend, that uses the latest technologies to recreate and ennoble materials in nature, ACL distinguishes itself with it's products that transform spaces and atmospheres and sublimate the human experience.
Sophistication, bold design and sensoriality is what Portugal's most international wallcovering and flooring company will present in London, on April 13th and 14th, to Architecture and Interior Design professionals, with the promise of inspiring their next projects.