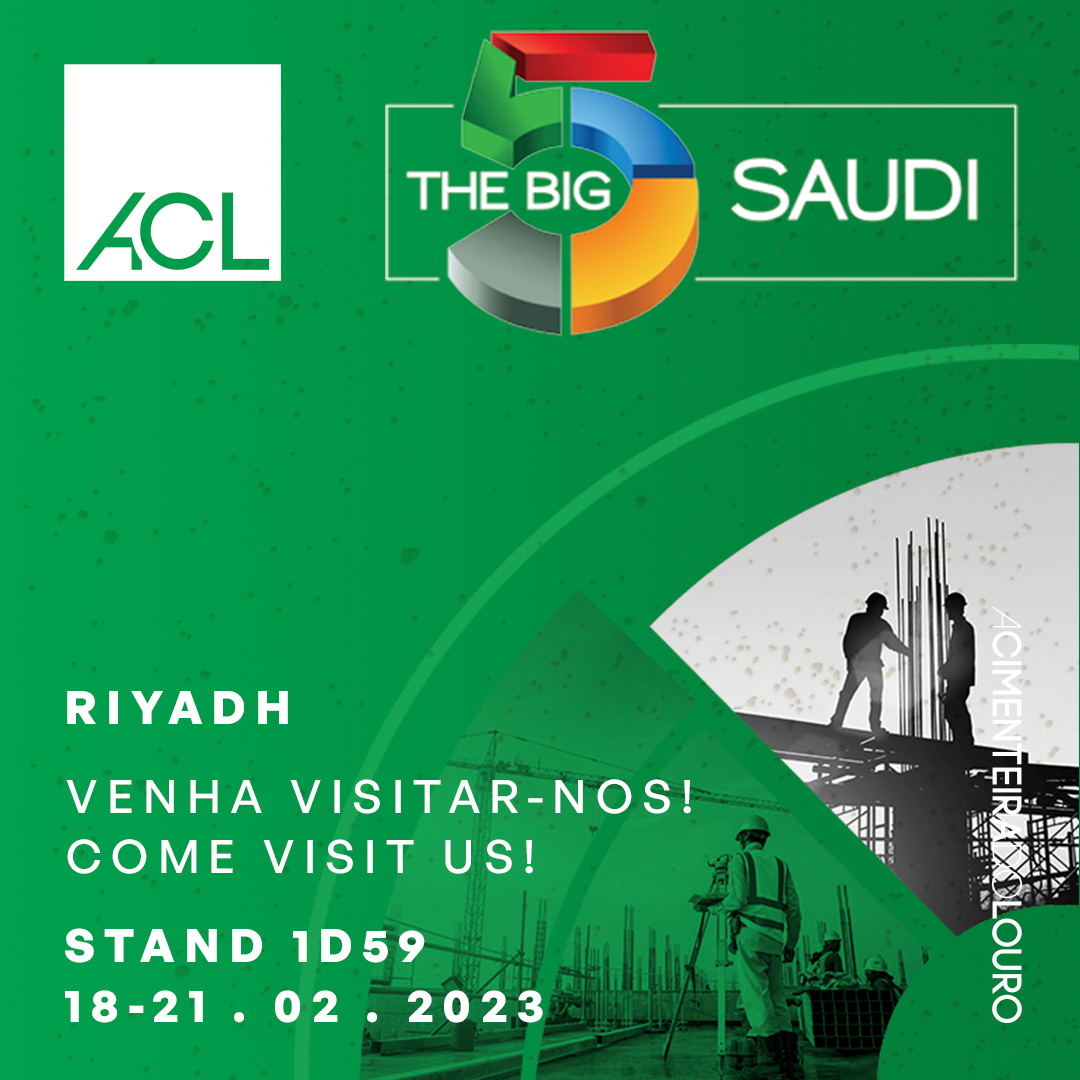 ACL - A Cimenteira do Louro follows in the footsteps of Cristiano Ronaldo, the "captain" of the Portuguese national team, by betting on the Middle East market with its presence at Big 5 Saudi 2023 in Riyadh, the largest construction sector fair in Saudi Arabia, which will take place between February 18 and 21.

Big 5 Saudi is the largest construction event in Saudi Arabia, and it is expected to be visited by over 28,000 people this year, who will be able to contact about 15,000 products from more than 700 exhibitors from over 40 countries around the world.

After participating last November in Downtown Design 2022, considered the largest fair in the sector in the United Arab Emirates, we reinforce our bet on the Middle East market, now in Saudi Arabia.

At this exhibition, ACL - A Cimenteira do Louro SA presents its latest release, SLIMCRETE Wall. An ultra-thin and flexible concrete cladding that promises to optimize costs from its transportation to its easy application.

Slimcrete Wall allows surfaces to be coated with curved, concave, and convex shapes. It contributes to environmental protection, given the low CO2 emissions, and presents another great advantage, its weight. One square meter weighs only four kilograms, making it an easy-to-export product to any point in the world.

At Big 5 Saudi, other excellent ACL products can also be seen, such as the Hexa, Riscado Plus, Squama, Hando Plus, and Siena concrete cladding, as well as the Marmocim Revolution concrete flooring, a proprietary brand of flooring for interiors and exteriors. Concrete flooring and cladding that transform spaces and create new dynamics, with the particularity of having the international environmental certification Greenguard and Greenguard Gold.

The Marmocim Revolution flooring and Slimcrete Wall, Hexa, and Squama cladding are products that have the particularity of having been created in ACL laboratories under the Business Tax Incentive System for Research and Development (SIFIDE), a government measure aimed at encouraging companies to invest in the research and development of new products.