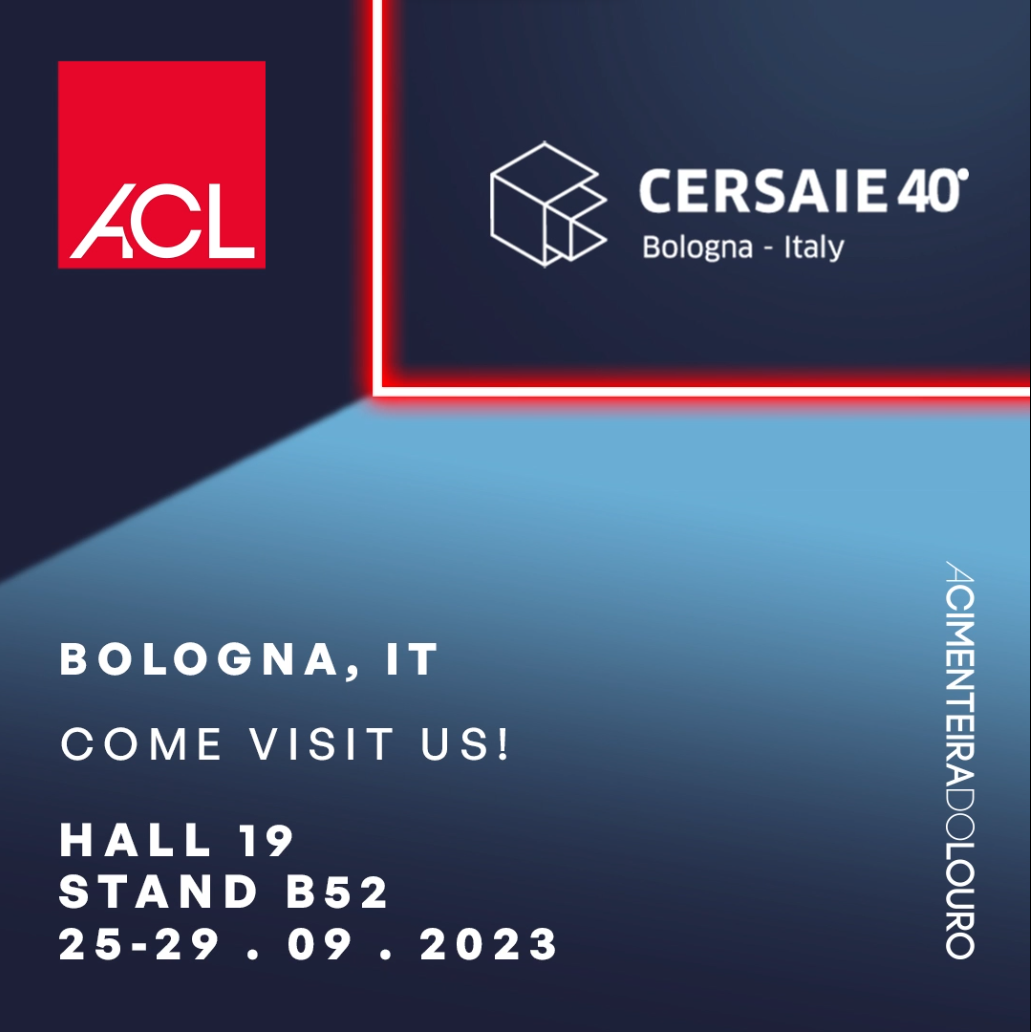 EASY DEX AT CERSAIE 2023
29 Aug 2023
A Cimenteira do Louro presents Easy DEX flooring in Italy
DEX flooring, developed and produced at the ACL - A Cimenteira do Louro S.A. factory in Vila Nova de Famalicão, will be on show at Cersaie 2023, Italy's largest international trade fair dedicated to ceramic and other tile designers. The event will take place in Bologna from 25 to 29 September.
Dex is a practical and comfortable solution that stands out as a raised floor, offering safety, practicality and convenience by eliminating the need for maintenance common to conventional floors, such as natural wood or composites. The Easy system presents a unique, simple, resistant and 100% invisible fixing concept for raised floors.
It is a reinforced porcelain stoneware deck that incorporates a metal reinforcement and grooved supports to adapt to the rail system with Grad clips - Easy Dex System. This innovation, which is easy to assemble and dismantle, is based on a patented technique: aluminium rails of different heights, all pre-equipped with Grad clips, providing quick installation, invisible fixing, perfect alignment and high-quality materials.
The organisation on the official Cersaie 2023 website highlights design and technology as essential elements in the architectural projects of the exhibiting companies. The exhibition is very popular with architects, designers, retailers and construction companies, making it one of the preferred destinations in ACL's internationalization strategy.
In addition to DEX flooring, which can be used in outdoor spaces, ACL will be presenting wall and floor coverings in Italy. In the wall coverings segment, Cimenteira do Louro will be highlighting two of its most recent products at Cersaie: the flexible and ultra-thin Slimcrete coating, and Materio, which was recently applied to the walls of El Corte Inglés in Madrid.
We look forward to your visit!