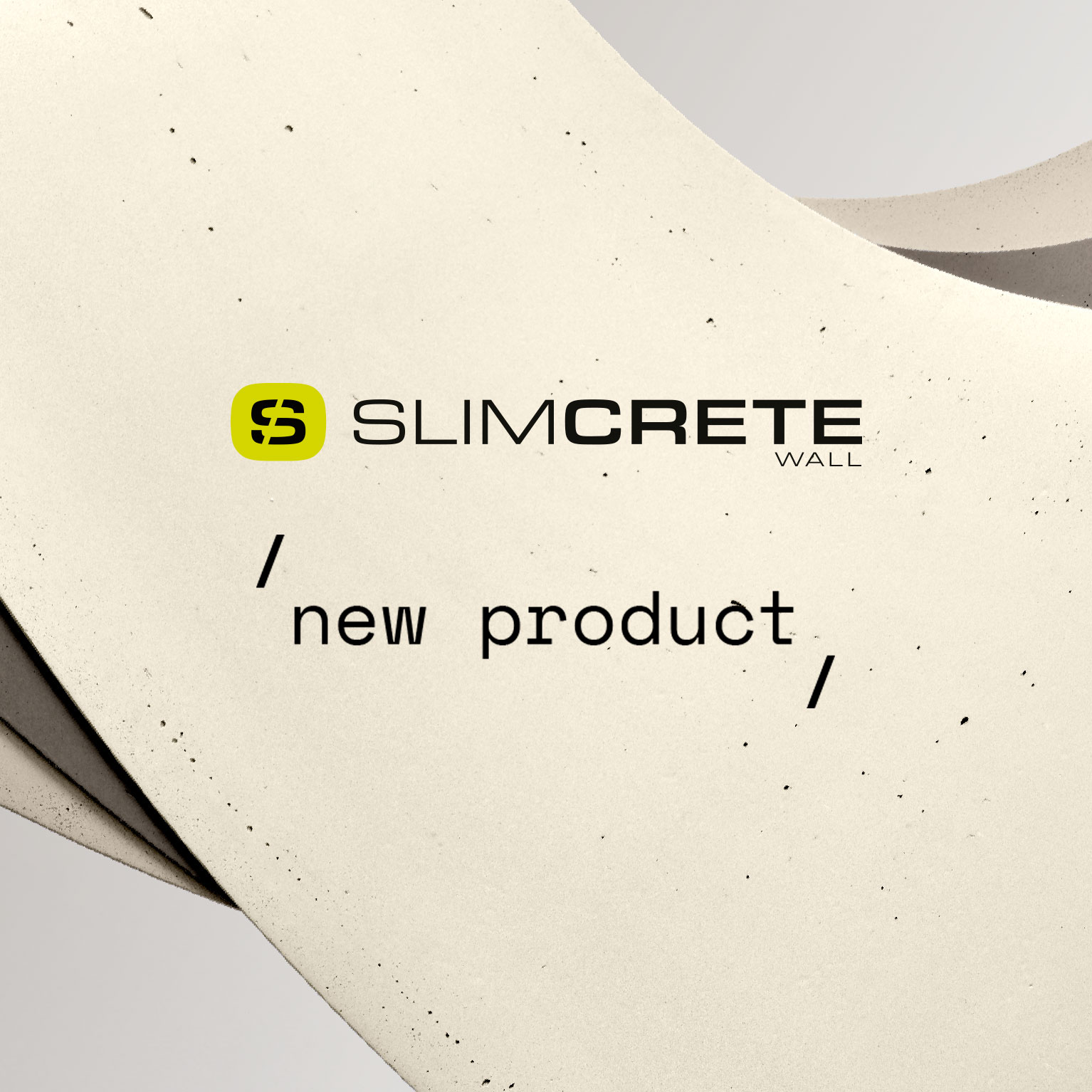 SLIMCRETE Ultra-thin concrete coating
21 Dec 2022
The Slimcrete is an exclusive concrete coating, developed by ACL - A Cimenteira do Louro.
Throughout its history of almost 50 years, we have always bet on innovation as the main lever for its growth, namely through the creation of new products.
We always seek to follow the latest trends in the world of architecture and construction, combining the quality and functionality of the products with the minimization of their environmental impact.
Slimcrete was born from this concern to serve the market with an innovative product that we are sure will revolutionize the concrete coating sector. Slimcrete is an environmentally friendly product because it is manufactured using the latest production technologies and refined raw materials, with reduced CO2 emissions. It is a natural concrete coating, with:
0% biological contaminants;
0% volatile organic compounds;
0% plasticizers;
0% phthalates;;
0% formaldehydes.

Because it contributes to the protection of the environment.
In traditional concrete construction, curved, concave and convex surfaces are problematic because they require special care, which the Slimcrete coating does not need, since it is a flexible material that can be molded to any surface without the need for fine finishes. This is yet another advantage that makes a project more economical, both in terms of execution time and human and material resources.
Slimcrete concrete coating can be applied to walls and ceilings in any construction project. In housing projects, in industrial projects, in commercial establishments, in offices and in public buildings. Slimcrete is also the ideal solution for your rehabilitation project.