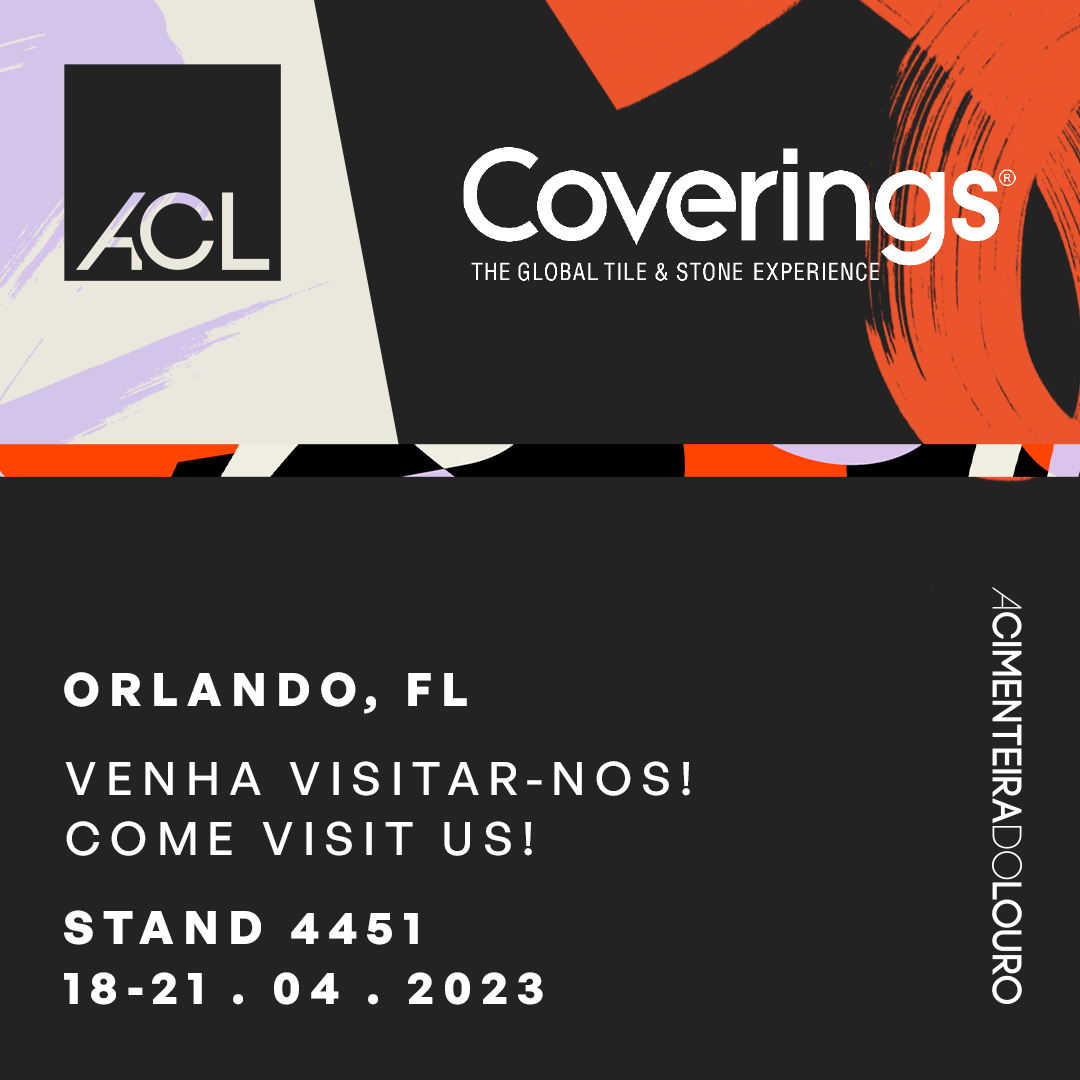 Coverings 2023
02 Apr 2023
ACL presents SLIMCRETE Wall at Coverings 2023 in Orlando, Florida.
The Portuguese company, A Cimenteira do Louro, confirms its presence at Coverings 2023 in Orlando, USA, where it will present its complete line of concrete floor and wall coverings, along with the launch of the revolutionary SLIMCRETE Wall. SLIMCRETE Wall is an ultra-thin concrete floor covering that offers a wide range of design possibilities for architects and interior designers. The product is highly durable, resistant and easy to install, making it ideal for residential and commercial projects. In addition, SLIMCRETE Wall is a sustainable product as it is a natural concrete flooring without contaminants that protects the environment, making it safer for everyone.
ACL's presence at Coverings 2023 is a unique opportunity for the company to demonstrate its ability to innovate in the building materials market and establish new partnerships to expand its global presence. Coverings 2023 is one of the largest trade shows in the floor and wall coverings industry worldwide, bringing together leading manufacturers and suppliers of building materials. The event will take place from 18 to 21 April in Orlando, Florida, and ACL will be present at stand 4451 to welcome its visitors.