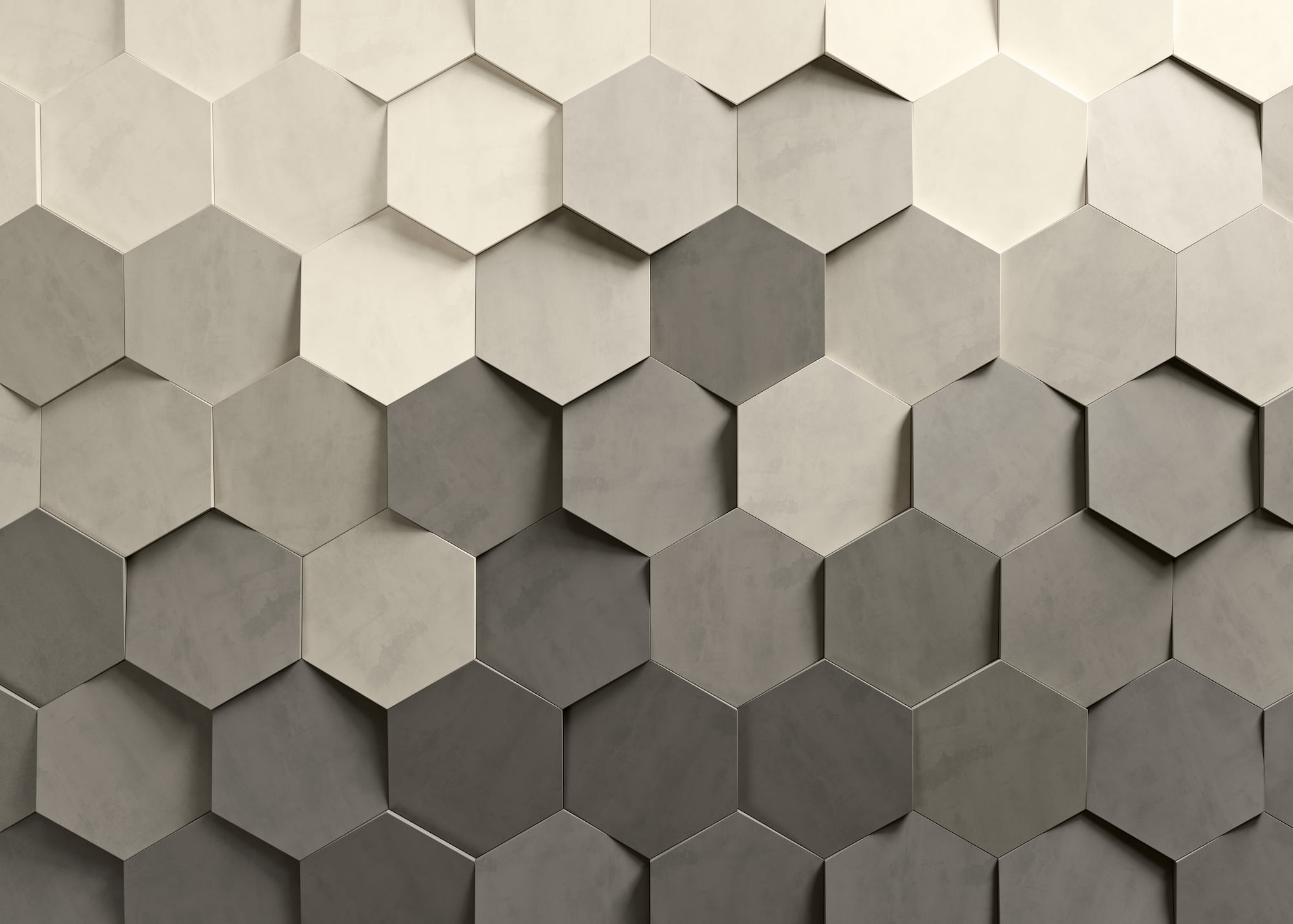 871
Like a honeycomb, it's made to create unique worlds.
Queen of her space, Hexa is the collection that sweetens the imagination.
Suggesting structures made of movement, the Hexa wall covering frees us for the beauty of a symmetry that, in a free state, becomes unique. Let go, it recreates our world.

Concrete wall coverings.


Because these are handmade precast elements, the product may present a slight variation in dimensions and colours.
Given the characteristics of aggregates and their photographic reproduction, there may be slight variations in particle size and tone.
Recommended for internal use
Recommended for external use