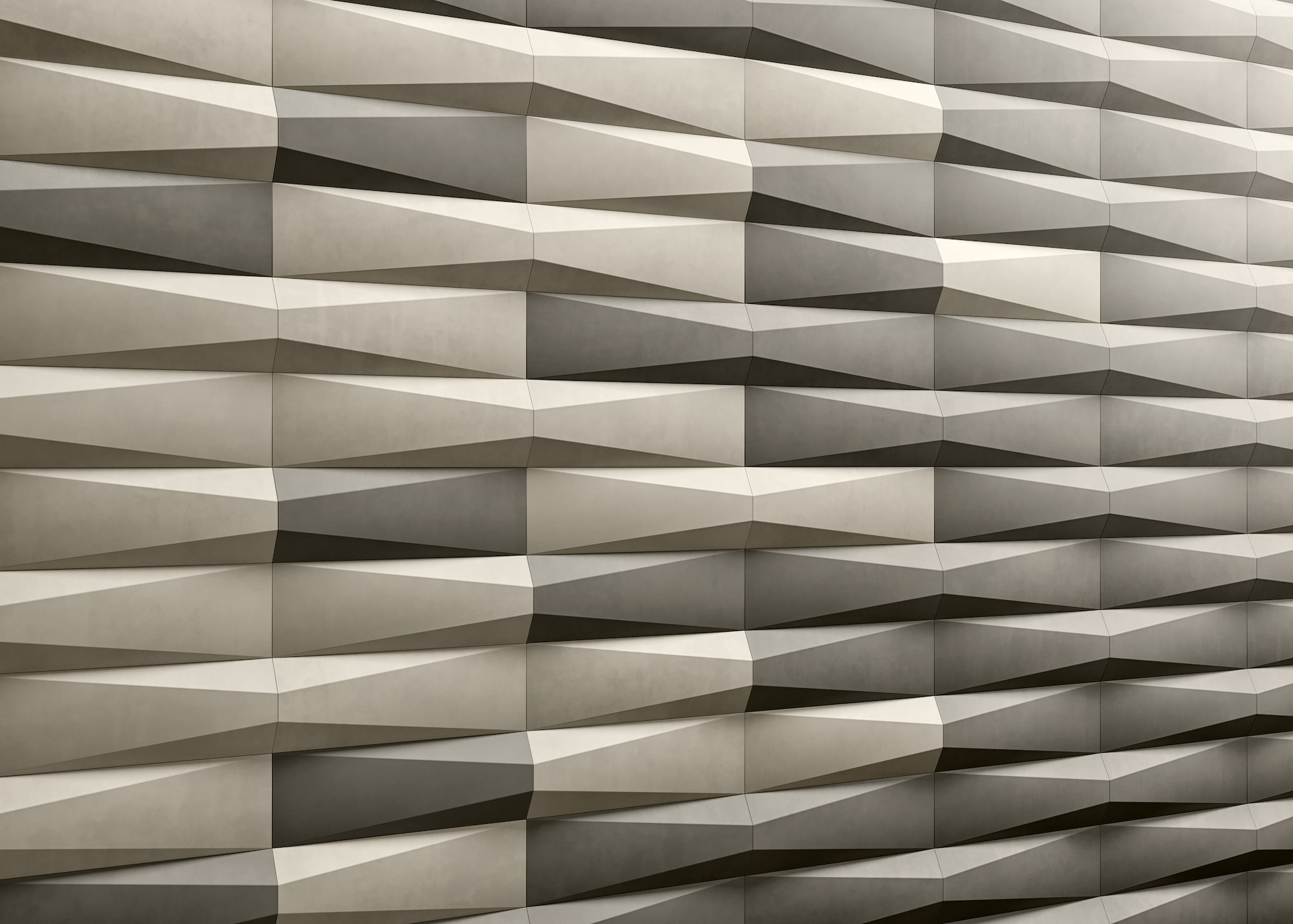 873
Rise to the heights and dive deep into the most beautiful environments.
In the vertigo of the slope, let your imagination run wild with the Slope wall covering, obtaining original effects and unique spaces.
Eccentric or subtle, Slope is the versatile protagonist of multiple combinations, covering the environments of originality, creating and recreating beauty to your measure.

Concrete wall coverings.


Because these are handmade precast elements, the product may present a slight variation in dimensions and colours.
Given the characteristics of aggregates and their photographic reproduction, there may be slight variations in particle size and tone.
Recommended for internal use
Recommended for external use