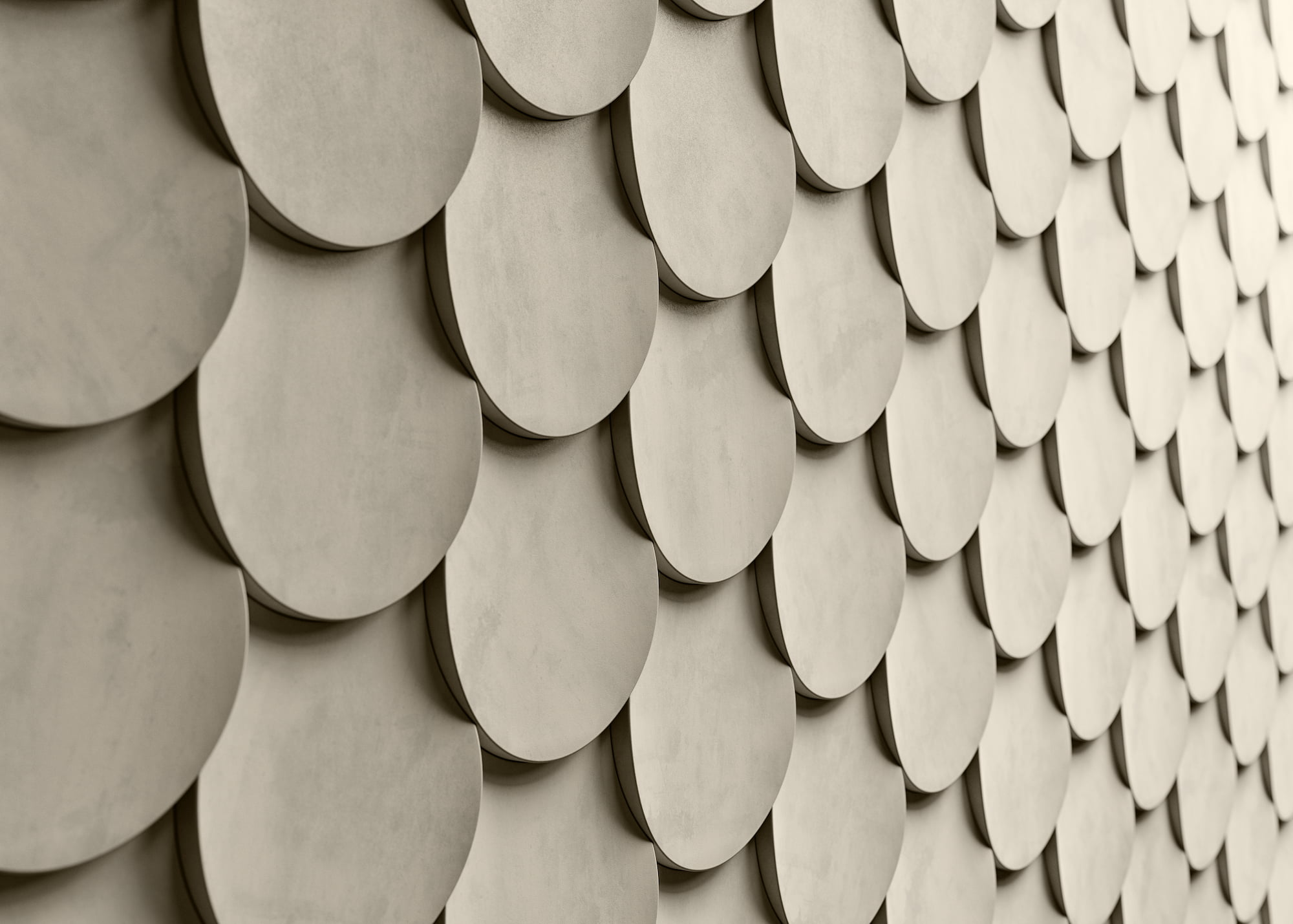 872
Art imitates nature, to cover the world with beauty.
Nature creates the forms that inspire us, and from its richness and brilliance, Squama emerges.
With rounded shapes, composing overlays, Squama suggests shields that clump together to protect our world.

Concrete wall coverings.


Because these are handmade precast elements, the product may present a slight variation in dimensions and colours.
Given the characteristics of aggregates and their photographic reproduction, there may be slight variations in particle size and tone.
Recommended for internal use
Recommended for external use